We Love Our Students
School starts on TUESDAY, SEPTEMBER 3, 2019 at 8:30 a.m.  .  Please come to school every day and on time.  Stay engaged and focused on your lifetime educational goals!!  We are truly excited for all of our seniors and look forward to witnessing you taking your ceremonial walk during the June 2020 graduation.
Welcome to Philadelphia Learning Academy  North
I AM A BRIGHT LIGHT!!
I will be bold
I will be innovative
I will be courageous
I will work for positive changes
I will learn something new everyday
I will move forward ever, backwards never
I will always be a bright light in my community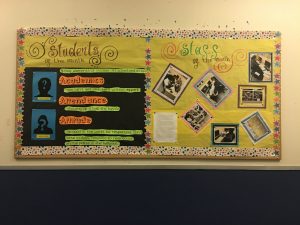 As students we ask that you share in ways to support your academic achievement in order to achieve the high standards set by the Philadelphia School District and the State of Pennsylvania.  We ask that you do this by:
asking for help when you need it
being actively engaged in your schoolwork and homework every day
keeping your absences and lateness to a minimum
by treating your parents/guardians, teachers and your fellow classmates with respect
seeking help if there is an issue, either with your coursework, another student or with your teacher; asking for help from a school administrator or another teacher.
making sure that I give my parents or the adult who is responsible for my welfare all notices and information received by me from my school